The Stelios Philanthropic Foundation is organized under the UK legal form of a company "limited by guarantee" which in effect is owned by its members.
These members are the equivalent of the shareholders while the trustees are the equivalent of directors of the company.
The six trustees and ten associate members, when combined, are the 16 members that "own" the Foundation.
OUR TRUSTEES
PETER BARTON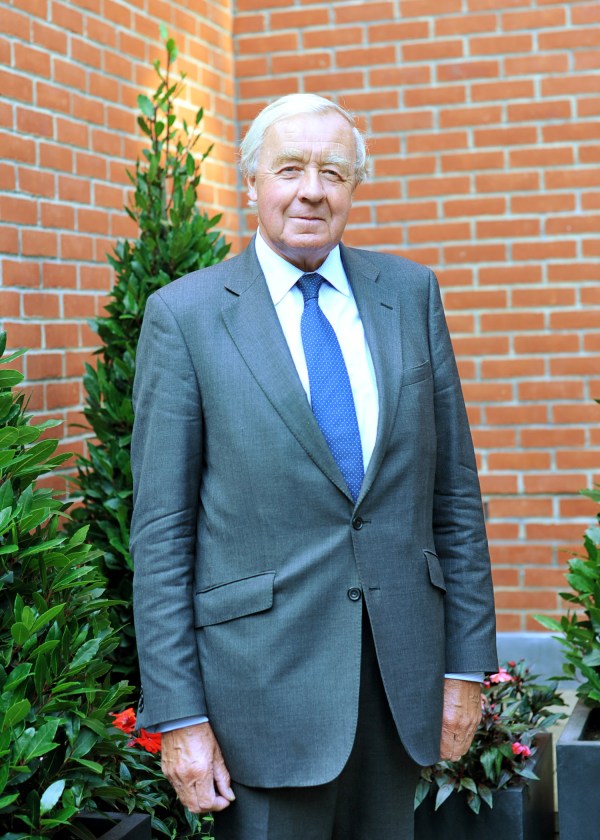 An alumnus of Oxford University (Magdalen College), Peter Barton preceded his professional career with military service as a 2nd Lieutenant in a British infantry regiment – stationed on the island of Cyprus at the time – and a Captain in the London Rifle Brigade.
His executive career, based in the City of London, spanned over 20 years as a corporate lawyer, followed by 13 years as an investment banker. During the past 20 years Peter has held a number of non-executive and pro bono appointments, including Deputy Chairman of Alliance & Leicester plc and Chairman of Howard de Walden Estates Ltd, The Guinness Partnership, Bramdean Asset management LLP and The Leonard Ingrams Foundation.
He is also a Director of Jupiter US Smaller Companies plc and easyGroup Holdings Ltd. His pro bono appointments have included Member of the Audit & Scrutiny Committee of Oxford University and Member of the Finance Committee of the Royal Commission for the 1851 Exhibition.
Peter was the High Sheriff and subsequently a Deputy Lieutenant of Greater London. As a Trustee of the Stelios Philanthropic Foundations in the UK and Monaco, he brings his years of business and pro bono experience to their meetings and activities.
DAVID WATSON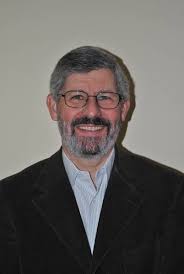 David comes to the Charitable Foundation from Athens, where he has been and is based for most of his professional career in the senior banking sector (primarily with Citibank) which lasts for about 4 decades. He recently served as Chief Executive Officer of Piraeus Bank and is currently a Director at EFG Eurobank Ergasias in Athens. He retired in 2005, and since then David has served on three boards as a non-executive director, including easyGroup Holdings, EFG Eurobank and J & P Avax in Athens. David is an American and a Greek citizen and speaks fluent languages ​​in both languages ​​- he also obtained an MBA from Northeastern University in Massachusetts and from Miami College in Ohio, USA. David has significant experience from the many years he lives and works in Greece to deal with the activities of the Foundation and enriches the quarterly meetings of the Board of Directors with western intelligence and Mediterranean sensitivity.
DONALD MANASSE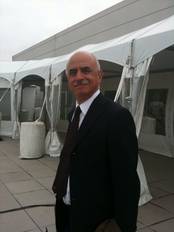 A practicing lawyer and prolific author of legal text, Donald has been based in Nice and Monaco for over 2 decades. Born in Italy, Donald was schooled in the US (Transylvania College and the University of Missouri), ultimately receiving his Juris Doctor from New York Law School.
Since then, he has been admitted to a number of Bar Associations including New York and Connecticut in the US and Nice, France. Donald has also been admitted to the US Court of International Trade, the US Court of Appeals for the Federal Circuit Court, the US Tax Court and the US Supreme Court.
He served as a member of the Jury for the 31st America's Cup and has also been nominated a Chevalier de l'Ordre de St. Charles in the Principality of Monaco.
Tri-lingual, dual nationality and multi-cultural, Donald brings a wealth of perspective and experience along with considerable savoir-faire to the activities of the Foundation.
JEAN-CLAUDE EUDE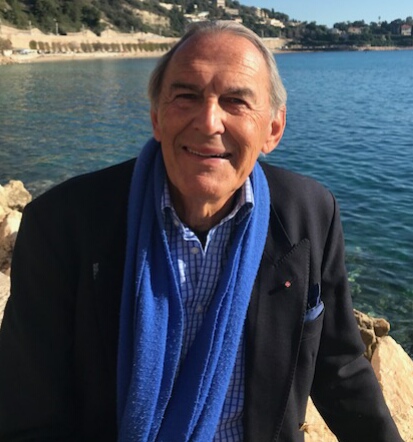 A graduate of Harvard Business School, the University of Pittsburgh and the Institut d'Etudes Politiques, Jean-Claude has had a long and meaningful career in the public finance sector – initially as an economist at the IMF, subsequently as an advisor to a member of the European Commission in Brussels and later became Controller of the Inter-American Development Bank in Washington DC.
More recently, Jean-Claude has been based in Monaco, serving first as Director of the Compagnie Monegasque de Banque and later as the Managing Director of the Monaco Bankers' Association. Post-retirement, Jean-Claude serves as a non-executive director of easyGroup Holdings, is accredited since 2008 as Honorary Consul of the Republic of Latvia in the Principality of Monaco and is also a trustee of the Institute of American Universities ( IAU ) in Aix en Provence.
A multi-lingual French national – who has been appointed both Officier de l'Ordre de la Republique Tunisienne as well as Officier de l'Ordre de Saint Charles in Monaco – Jean-Claude brings his considerable French elegance as well as deep european knowledge to the quarterly meetings of the Foundation's board.
NIKOS MOURKOGIANNIS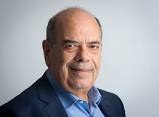 Nikos is a business consultant, honorary lawyer and author. He is a member of the Board of Directors of the Stelios Chatziioannou Charitable Foundation and an honorary professor at the Cass Business School. He is known as the author of the book "Purpose: The Starting Point of Great Companies", which has been translated from English into many foreign languages. It is a book on leadership and business strategy, in which there is a complete analysis of the four main business goals: Discovery, Help, Achievement and Heroism. He has been the president and CEO of 7 international and Greek companies. During his presidency at the National Opera, the implementation of a reconstruction program, preserved the continuity of its operation.
RENA ROUVITHA PANOU
Rena has extensive and diverse experience in financial services and the wider business sector. She graduated from the London School of Economics (B.Sc. Economics, Metcalfe Scholar) and continued with postgraduate studies at University of Cambridge (M.Phil. Economics) and the Massachusetts Institute of Technology (Master of Science in Management, Fulbright Scholar). From 1984 until 1991 she worked in Boston USA, where she held senior positions in management and financial services consulting offered to major multinational corporations. She subsequently worked at Laiki Group (HSBC associate bank) until 2006 where she was, among others, Group General Manager International & Treasury and Managing Director Laiki Bank Hellas, serving also as Board Member of Laiki Group in Cyprus and its subsidiaries in Greece and Australia. From 2008 until 2014 she was Chairperson of The Cyprus Development Bank. She was also Board Member of Vassiliko Cement Works Public Company in Cyprus and between 2014 and 2020 she was Independent Non-Executive Director of the Boards of Alpha Bank subsidiaries (Alpha Bank Cyprus, Alpha Bank Romania and Alpha Leasing in Greece). In 2016 Rena was appointed Chairperson of CYTA (Cyprus' leading electronic communications provider) for two consecutive tenures. During that period drastic corporate transformation and major investments in pioneering technologies took place, driving Cyta's strategic and financial turnaround. She was also Chairperson of the Pensions & Grants Fund of the Personnel of Cyta and Board Member of the Cyprus Employers and Industrialists Federation. Since 2020 Rena is Independent Non-Executive Director of the Boards of Eurobank SA and Eurobank Holdings in Greece. She is also Member of the Advisory Council of the School of Economics and Management at the University of Cyprus. In 2022 she was delighted to become a Trustee of UK-based Stelios Philanthropic Foundation and in 2023 she was appointed Independent Non-Executive Board Member of the Cyprus Asset Management Company KEDIPES.