The Stelios Philanthropic Foundation is organized under the UK legal form of a company "limited by guarantee" which in effect is owned by its members.
These members are the equivalent of the shareholders while the trustees are the equivalent of directors of the company.
The seven trustees and six associate members, when combined, are the 13 members that "own" the Foundation.
OUR ASSOCIATE MEMBERS
ORLA MURPHY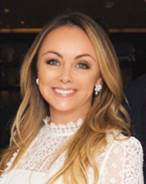 Ms Orla Murphy is the partner of Sir Stelios Haji-Ioannou. They live in Monaco where their daughter Aria Haji-Ioannou was born on the 29th of May , 2018. Ms Murphy was born in Ireland, obtained a Bachelor degree in equine sciences from Limerick University and moved to Monaco in 2008, where she worked as a sales executive for interior design firm Boutsen Design specialising, in yachts and private aviation.
ARIA HAJI-IOANNOU
Aria Haji-Ioannou is the daughter of Sir Stelios Haji-Ioannou and Ms Orla Murphy.
TRACY GHORI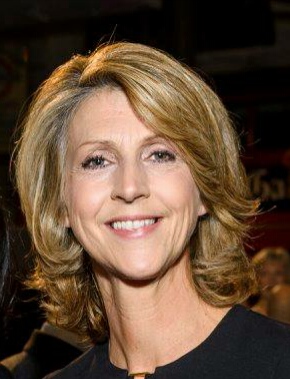 Tracy is currently the UK Charity Projects Co-ordinator for the Stelios Philanthropic Foundation. Following nearly a decade working in the not-for-profit sector, in many administrative and management roles for a touring theatre company, she joined Sir Stelios and his team at easyGroup in 2000. For the last 15 years she has worked for the Foundation managing all its UK activities. Tracy is delighted to have been awarded the role of Associate Member.
ALAN MARSH MBE FICS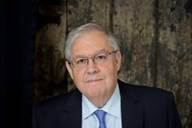 Alan Marsh's professional career has been in the Maritime and Shipping Industry. Alan has been associated with the Haji-Ioannou family for nearly 50 years having acted first for Stelios' father Loucas as he built up his Ship owning empire Troodos Shipping and then when Stelios himself created a ship-owning company in 1992. Alan was the former CEO of Braemar Shipping Group PLC as well as a Director of ITIC. He is a Fellow of the Institute of Chartered Shipbrokers for whom he was President in 2010 and Past Prime Warden of the Worshipful Company of Shipwrights. He is a Trustee and Director of MSSC (Marine Society Sea Cadets), VP of the RNLI,  Non-Executive Director and Trustee of IFAN Maritime (International Foundation aids to Navigation), Trustee of Annual National Service for Seafarers, a Younger Brother at Trinity House, and a development Board member of Wetwheels UK.
KEN GRIGGS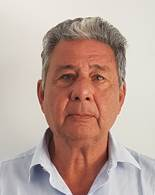 Ken was born in Cyprus, educated in England, and after working in various overseas posts spent the majority of his career in London as a Director of a merchant bank. He now lives in Monaco where he delivers tax solutions on super yachts. Ken is also the Treasurer and a Board member of the Gustavia Yacht Club.
PANICOS HASSAPIS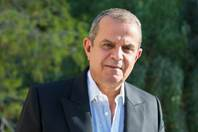 A practicing Chartered Accountant based in Limassol, Cyprus. Panicos studied economics in the UK and then he joined a City of London firm of Chartered Accountants where he trained and obtained his practicing certificate. He is a Fellow of the Institute of Chartered Accountants in England and Wales. He shares common family roots with Stelios and has known him since Stelios' childhood years. Panicos' accounting firm provides its services to Stelios Philanthropic Foundation in Cyprus.
MARIOS MISSIRLIS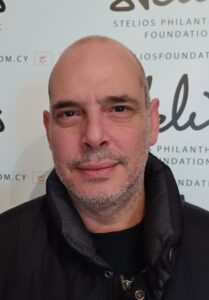 Marios Missirlis was born in November 1966 in Limassol, Cyprus. He graduated from Richmond, the American International University in London in 1989 with the degree of Bachelor of Arts in Business Administration and Economics. After his studies, he joined the family business and in 2003 he became the franchisee of easyInternetcafé in Cyprus. As from 2019 he is a Director of easyGroup Europe Ltd. In 2009 he joined the Stelios Philanthropic Foundation to coordinate the charity work in Cyprus.
HUGO MODDERMAN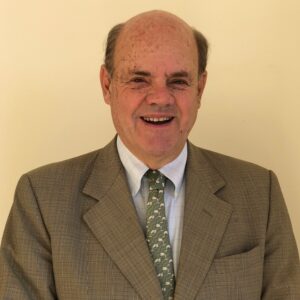 Hugo Modderman was born and educated in the Netherlands before taking a masters degree in Switzerland. He has had an extensive career in investment banking for a number of leading players before setting up his own maritime finance house, Dolfinance in Rotterdam in 1988 and moved to Monaco in 1997. The company specialises in funding solutions for ferry and cruise ship operators. Hugo financed his first cruise ship (the "Bon Vivant") for Chandris Lines in 1976 and has focused on the cruise market ever since, with an emphasis on the luxury end of the market. He is involved with almost all expedition cruise companies and some of the ultra-luxury cruise companies as an advisor and/or financier and founded the annual Marine Money Yacht Finance conference in Monaco.
LORA GALITZINE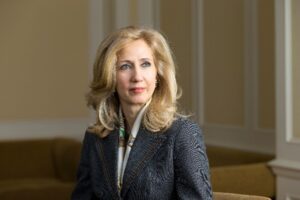 Lora Galitzine has been with Coutts & Co, a Private Bank, in London for the last 15 years. She is currently a Client Director in the UHNW team of the International and Family Office division, where she manages the complex and multi-faceted wealth requirements of International families.  Previously, she worked at Cedar Partners a multi-strategy hedge fund, the Private Bank & Trust Co (the precursor to EFG Bank) and Julius Baer Private Bank in London. She started her career as a broker at the correspondents of Shearson, Lehman/ American Express, in Athens. She received her Master's degree in International Finance and Banking from Columbia University's School of International and Public Affairs, in New York.  Lora is currently a Trustee of the Hellenic College Trust, a registered charity aiming to support endeavours that promote and foster Greek culture, history and language. Lora previously served as a member of the Board of Governors, Executive and Finance Committee Member and Chair of Marketing at the Hellenic College of London, a bi-lingual and bi-cultural independent school. She was also a Mentor with Arrival Education, an organisation supporting underachieving, ethnically-diverse pupils from disadvantaged backgrounds within a structured leadership programme. Her mentee has gone from under-achieving in school to working for a global bank.  Lora is Greek by nationality, but born, raised and educated abroad.
MARY TELEMACHOU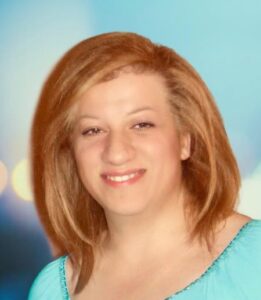 Mary Telemachou was born and raised in London till she moved to Greece. She holds a BA in Economics from Deree College in Athens and a MA in International Business and Economic Development from the University of Reading. In 1985 she joined Troodos Shipping and worked alongside the legendary 'King of Tankers' Loucas Haji-Ioannou in the Sales and Purchase Department and in 1988 she joined Half Note Productions, the leader and pioneer in the field of culture and arts in Greece and in Europe. Mary went on to become the General Manager of the company and spearheaded the international arts department until 1997 when she then became the owner and CEO of the company. With over 34 years experience, Mary is one of the foremost persons in her field with experience in event organisation and concert promotion, fundraising events, artist management, artist booking agent, tailor-made creative concepts and implementation for international corporate clients. The creative success of the company has been linked to major cultural events featuring high calibre international artists from all genres, such as Elton John, Tina Turner, José Carreras, Sting, Bob Dylan, Diana Ross, Miles Davis, David Bowie, Sarah Brightman, Mario Frangoulis, Nana Mouskouri and many more and to the majority of Greek artists: Mikis Theodorakis, Academy Award winner Manos Hadidakis and others. Clients include: Disney, Athens 2004, Ministry of Culture of Beijing, The Beijing Olympic Games 2008, All State Insurance, Eurobank Private Banking, Procter and Gamble and many more. Fundraising is big part of the company's activities with events for causes as: Amnesty International "Human Rights Now!, The Acropolis Museum, José Carreras Leukemia Foundation, 'Floga' for Children with Cancer, 'I Live for Me' fighting cancer and chronic diseases, MDA Hellas for people with neuromuscular diseases, The Great School of the Nation (Constantinople), The Horatio Alger Association of Distinguished Americans providing scholarships to students who face adversity, International Live Music Conference 'Nikos Fund' fundraising (UK). Today, Mary runs Half Note Productions and is the global personal business affairs management of renowned classical cross-over tenor Mario Frangoulis and international agent.